---
General Conference Chair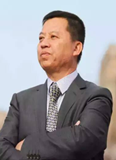 Prof. Liejun Li
South China University of Technology, China
Professor of South China University of Technology, doctoral supervisor, government special allowance expert of The State Council, National Science and Technology Award evaluation expert, President of Guangdong Doctoral Innovation and Development Promotion Association, Chairman of Guangdong-Hong Kong-Macao Greater Bay Area Metal New Materials Industry Alliance, chairman of Advanced Materials Association of Guangzhou Science and Technology Association, Executive president of Guangzhou Institute of Engineers, chairman of Guangzhou Metal Society. He has been engaged in the research and development and industrialization of advanced metal materials for more than 30 years, and has been engaged in technology research and development, production management and science and technology management in two large enterprises for more than 20 years, and has achieved a series of innovative achievements with important influence, and 15 achievements have won national and provincial science and technology awards. 28 authorized invention patents and 302 published papers have made important contributions to the development of China's material industry. He won the Guangdong Contribution Person of the Year, China Industry-University-Research Cooperation Innovation Award, Scientific Chinese Person of the Year, "My favorite Mentor" of South China University of Technology, Guangzhou Science and Technology Innovation Nanshan Award (initiated and named by Academician Zhong Nanshan) and other honors.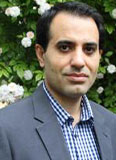 Prof. Ali Reza Kamali
University of Cambridge, UK
Ali Kamali is a Senior Researcher in University of Cambridge, also a Double Hundred Distinguished Professor at School of Metallurgy, Northeastern University (NEU), with a diverse research background spanning green materials synthesis, sustainability, electrochemistry, nanostructures and technology/knowledge transfer from academia to industry. As such, Ali conducts research mainly on developing green technologies for sustainable production of advanced materials for energy and environmental applications, and has invented methods for green and low-cost production of materials such as graphene, nanodiamonds, silicon nanostructures, advanced metallic alloys, hydrogen and clean technologies for converting waste plastic materials into nanostructured materials to be used in energy storage devices, and also water purification applications. He also serves as Director, Chief Scientist or Consultant to a number of advanced materials companies. Ali has published more than 150 scientific articles and 50 patents, and received several awards, including Khwarizmi international award, National Expert Award, NSFC Excellent Young Scientist Award, and The Rose Award of Shenyang. He is Fellow of Royal Society of Chemistry.
---
Publication Chair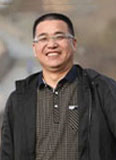 Prof. Jixiang Gao
Guangdong Polytechnic Normal University, China
Jixiang Gao, professor-level senior engineer, postdoctoral. Director of Guangdong Doctor Innovation and Development Promotion Association, Dean of Material Preparation and Forming and Equipment Research Institute of Guangdong Normal University of Technology, Vice chairman of Guangdong-Hong Kong-Macao Greater Bay Area Metal New Materials Industry Alliance, director of Guangdong Special Steel and auto parts industry Technology Innovation Alliance. He has won two second prizes of National Science and Technology Progress, two first prizes of Guangdong Science and Technology Award, published 37 papers, applied for 35 invention patents, and won the eighth "Guangzhou Science and Technology Innovation Nanshan Award" in 2019. He now presides over 2 provincial and ministerial projects, 4 municipal projects, and participates in 2 national projects. It has created significant economic and social benefits in the development and application of new metal materials.
---
Technical Program Committee Chair
Prof. Tongguang Zhai
Shandong Jianzhu University, China
PhD degree from University of Oxford, worked as a tenured professor in department of Chemical and materials engineering, University of Kentucky, published over 90 SCI papers with one being selected as the 1993/1994 best paper in Materials Characterization, conducted about 20 research projects as a PI, supervised over 10 PhD students, received an CAREER Award from USA NSF.
---
Organizing Committees
Prof. Jixiang Gao,Guangdong Polytechnic Normal University, China
Prof. Xuegong Yu, Materials Science and Engineering, Zhejiang University, China
Prof. Weihua Dan, Sichuan University, China
Prof. Sirong Yu, China University of Petroleum, China
Prof. Seeram Ramakrishna,National University of Singapore, Singapore
Prof. Shilu Dai, South China University of Technology, China
Prof. Sheng-Rui Jian, I-Shou University, Taiwan, China
Prof. Mingyang Chen, Jiangsu University, China
Prof. Mingxin Huang, The University of Hong Kong, China
Prof. Feng Wen, Hainan University, China
A.Prof. Ajay Kumar Agarwal, JB Knowledge Park, India
Dr. Hao Peng, Yangtze Normal University, China
Dr. Ang Zi Yang Adrian, Newcastle University (International Singapore), Singapore
---
Technical Program Committees
Prof. Zude Zhou, Wuhan University of Technology, China
Prof. Xin Chen, Xi'an Jiaotong University, China
Prof. Cong Wang, Dept. of Physics, Beihang University, China
A. Prof. Kai Wu, Tongji University, China
Prof. Ziad Moumni, ENSTA ParisTech, France
A. Prof. Erjia Liu, National University of Singapore, Singapore
A. Prof. Ching Yern Chee, University of Malaya, Malaysia
Dr. Yumn Suhaylah Yusoff, Universiti Sains Islam Malaysia, Malaysia
Dr. Yishuang Hu, Zhejiang University, China
Dr. Xiuling Cao, Heibei GEO University, China
Dr. Wan Maisarah Mukhtar, Universiti Sains Islam Malaysia, Malaysia
Dr. SM Shahrul Nizan Shikh Zahari, Universiti Sains Islam Malaysia, Malaysia
Dr. Rosaria Anna Puglisi, CNR-IMM, Italy
Dr. Reza Abdi Behnagh, Urmia University of Technology, Iran
Dr. Jie Yang, Chongqing University of Posts and Telecommunications, China
Dr. Ji He, Shanghai Jiao Tong University, China
Dr. Jagriti Narang, Jamia Hamdard, India
Dr. Hao Wu, University of Jinan, China
Dr. Ahmad Zafir Romli, Universiti Teknologi MARA Malaysia, Malaysia